Liverpool goalkeeper Alisson Becker has spoken about the importance of team spirit as the club embark on the final few months of the season. The Reds are currently competing with Manchester City for the Premier League title while they have also made progress to the quarter-final stage of the Champions League.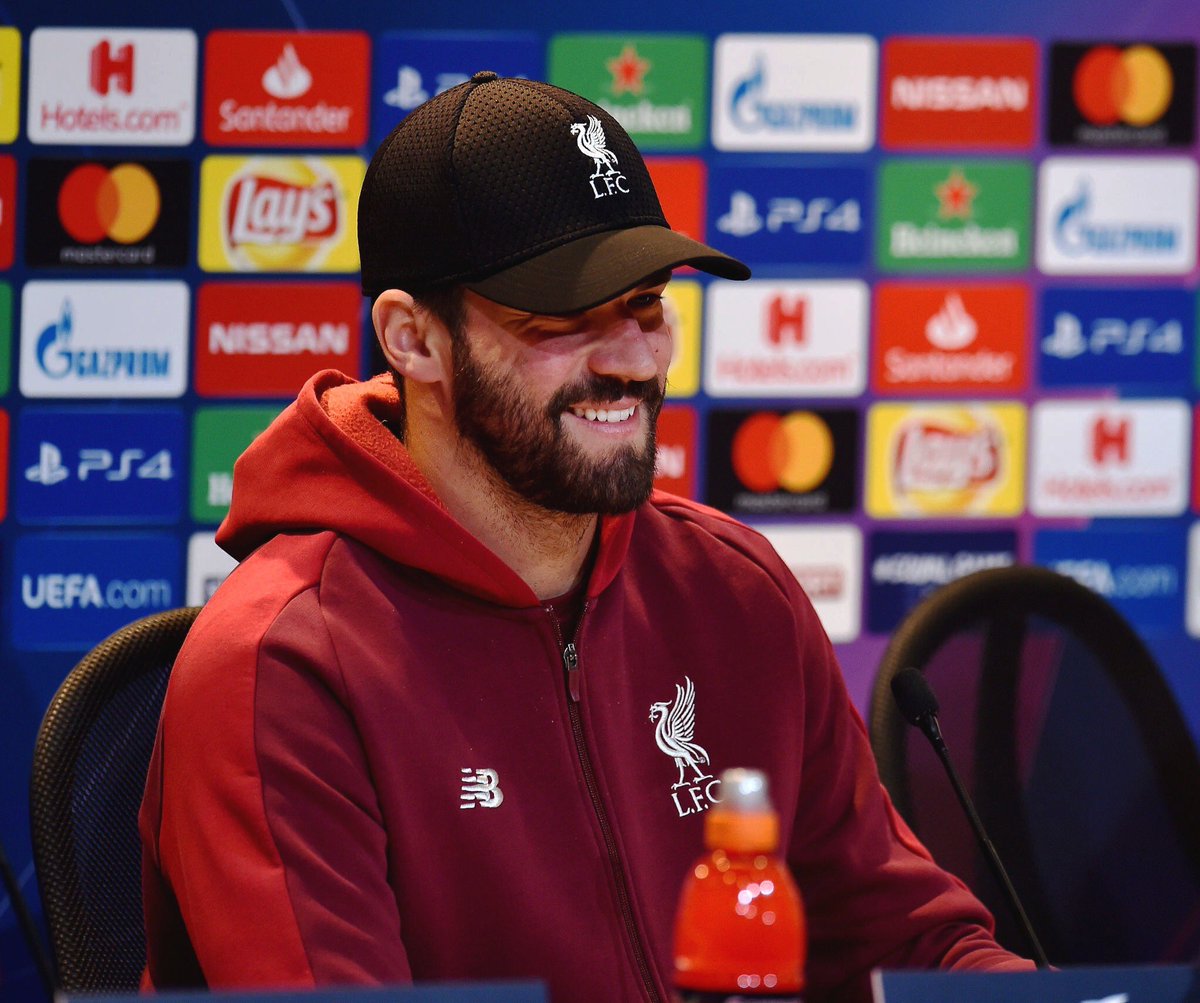 Speaking to the Liverpool FC Magazine, the Brazil international said that every player will remain important during the run-in where the team spirit remains a key attribute, he said: "All the players are important, be they the local players from the UK or the players from overseas. I admire the strength we have as a team and the quality that every single one of our players has, but the most important thing for me is the team spirit."
Meanwhile, Alisson added that he has managed to get over the language barrier from the start of the season, he further told: "I have been having regular English lessons. One of the hardest challenges I had at the start was getting used to the accent, not just the British accent but the Liverpool accent!"
Alisson has enjoyed a fruitful debut season in the Premier League with Liverpool where he has kept 17 clean sheets and conceded just 18 goals from 31 matches. This has enabled the Reds stay with Manchester City in the title race and they are currently two points ahead of the Citizens after playing an extra game more.
Elsewhere, the Reds are widely regarded as favourites to progress to the last four of the Champions League after being pitted against Porto at the quarter-final stage. The Reds secured a comfortable 5-0 aggregate triumph over Porto during the round of 16 stage of last year's competition, and the Portuguese side need to produce a huge performance to oust Jurgen Klopp's team.