The bodies of the dead 71 people killed in the plane crash in Columbia are being returned home.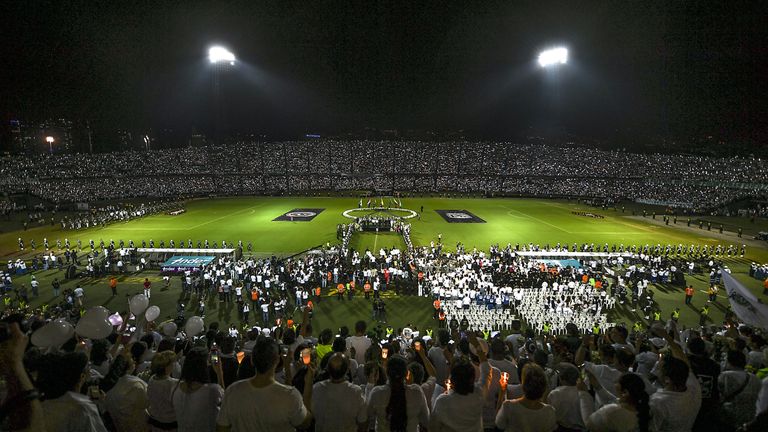 The Brazilian football team's hometown is preparing for a memorial service in their honour. The planned memorial's venue is the team's stadium in Chapeco where more than 100,000 people are expected to attend.
Chapecoense had a fairy tale route to a regional final where they were flying to before the accident. Only six people survived the plane crash near Medellin – the venue for the final match. Top dignitaries in football will be at the memorial. President Michel Temer of Brazil is expected to be at the airport as the bodies arrive but is believed would miss the event at the stadium as rumours of a protest circulate. FIFA president Gianni Infantino and top football faces are expected at the event.
Hundreds of people lined up on the road, paying their final respect amidst free flowing tears as the bodies were taken to the airport in Medellin on Friday. Series of flights have been planned to the different countries of the victims.
Supporters of the Brazilian side held a vigil ahead of the memorial service. The bodies of the vctims are poised to be carried during a funeral procession through the city before ending up at the ceremony at the stadium.
FIFA has asked that all football games this week wear black armbands and observe a minute silence in remembrance of the fallen players.
"The #Chapecoense will remain in our memory for their perseverance and tenacity. I reiterate my deepest solidarity with relatives of the victims" Columbian president Juan Manuel Santos posted on his Twitter handle as the planes flew out.
The accident has shocked many, plunging more in grief particularly as the victims left young families. Top football clubs have contributed funds to help the club rebuild.